Sam Alander
watch video
Samuel Folke Ålander was born in 1996 in the small Swedish town of Gunnarskog.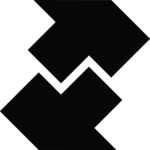 Skiing has always taken the biggest place in my life. I first tried skiing back in 2001 when I was only five years old. By the age of eight, I was already riding 2-4 times a week throughout the winter. Even then it was the most fun thing to do. Later I went to a ski school near Kläppen and got the opportunity to ski during my training, which was very, very cool.
After my studies, I became a ski instructor at Kläppen, inspiring and teaching people who wanted to try and master ski tricks. In addition, I worked a lot with social media and various freeski coaching projects. I really want others to experience the same pleasure that I get from skiing myself.
I also really like watching ski and snowboard edits – it always inspires and gives excitement to my skiing. As a kid, I really enjoyed watching classic edits by Simon Dumont, Jon Brogan, Henrik Harlaut and the rest. But I also watched a lot of videos from the LIFE STEEZE MEDIA team from Russia. It's an honor to be on the same team as those I admired as a teenager.
2009 and 2010 were definitely the golden era for skiing. I try to reflect it