RIP 21/11/1991 – 11/08/2021
On the morning of August 11, 2021, our friend and teammate Dima "Macro" Makrushin passed away at the age of 29. He represented Russia on the world scene of aggressive rollerblading and new-skiing, and was the greatest master of his craft.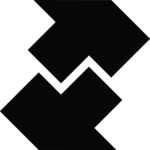 During his almost 20 years in the action sports culture Dima produced countless video parts and edits, his work was highly appreciated by his peers around the world for his incredible style and attention to the smallest details both in the skating itself and in its presentation. Dima was a famous man, but he never sought fame or publicity, that was not his goal. He was a man of delicate mental organization and did not open his soul to strangers.
Those who knew Dima personally and had a chance to have an intimate conversation with him noted his benevolence, ability to listen, and ability to sincerely empathize with the person he was talking to – a rare quality that few people can boast of these days. Dima had a philosophical attitude toward life, never rushed anywhere, always carefully weighed the pros and cons. If he did something, he gave his best.
legends are born in the streets, their stories become heritage
Working with him on the set was always incredibly interesting and productive, but at the same time easy and relaxed. I would also like to note his sense of humor: even in the most difficult situations, he never lost optimism and believed in the best outcome, giving this energy to everyone who was around. His sincere, genuine smile disarmed even the most serious characters, and it was almost impossible to see Dima in anger, unless, of course, it was a tirade to the next railing he was going to slip.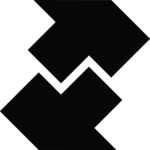 I could write endlessly; words would not suffice anyway. Dima's death is an irreparable loss to his family, to his close friends from the Medvedkovo area, which he loved and always praised, to the entire action-sports community, and to the world in general. Sincere condolences to all who were fortunate enough to know this luminous man.

Eternal memory to you, Macro.Ride steezy in peace!
DMITRY MAKRUSHIN
watch video