Arkadiy Kazakov
watch video
I have been surrounded by mountains since I was born. I was born in a small polar town called Kirovsk. Back in the 98th, at the age of 5, my mother lifted me to the top of the biggest mountain and let me down, I don't know if she explained to me how to ride, but I was so scared that I immediately learned to slow down and make my first turns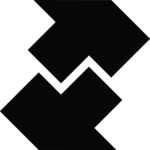 After that, for 11 years I was engaged in the ski section and won prizes, but I always felt that skiing is something more than monotonous skiing on tracks similar to one another. and watched cassettes and discs with Level1 and PBP films with friends.
The videos of these guys gave me a great desire to grow and continue skiing. When I jumped the first 540 on my mother's skis with open heels, which immediately burrowed on landing, I began to actively save money from school lunches and saved up for my first twintips. We have parks there wasn't, therefore, they did everything on their own, and generally started jibing in the street.
Then everything developed at a frantic pace, with the help of my parents: Spring camps began to be held in Kirovsk, the first trip to Finland with my mother, the first filming, leaving the skiing, graduating from school and moving to St. Petersburg, the first sponsors. During my freeskiing career, I learned to work in the field of video production, visited many countries and places, met a lot of great people, managed to ride in the national team and win the Russian Cup, made 3 films with the DeadLine team and starred in the films of my idols Level1 and LSM. In 2018, I saw the Twoowt team for the first time in action, during the filming of the film "Growth", I really liked the unity, the desire to ride, and the guys turned out to be close in spirit.
In 2019, after completing a few big projects, I got injured. During rehab, I started thinking about the upcoming season and making big plans, just at that moment, Twoowt appeared in my life.